Supporting Our
Customers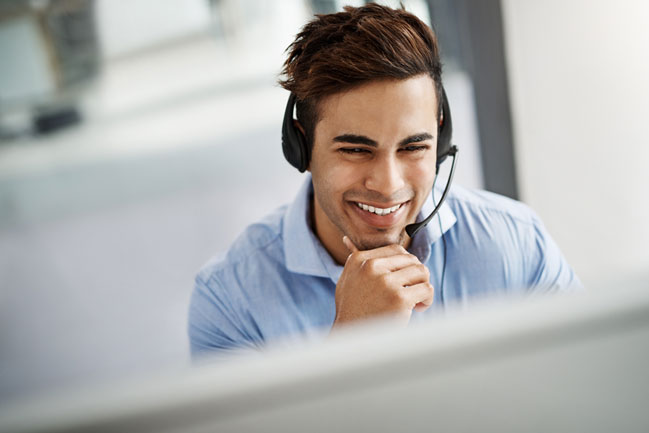 We begin every day with a commitment to help the working world thrive throughout life's moments. Companies want a strong partner with the benefits expertise that helps attract top talent and understands the complexities of today's workplace challenges. It's clear that the need for what we do has never been greater, and we're investing in digital experiences and flexible benefits to help safeguard their health and well-being.
Consumers and HR professionals increasingly value experiences that are easy, intuitive and responsive. That's why we are hard at work to create the digital experiences that customers expect in today's world. Our Benni platform in the U.K. delivers more robust digital tools that give consumers greater control of the benefits buying process. MyUnum is our in-house, end-to-end digital experience that makes benefits easy to implement, enroll and administer. HR Connect provides secure, real-time interaction between our benefits and HR systems to reduce administration headaches and save time. Through these and other investments in our digital transformation, we're helping workers and their families thrive and businesses prosper.
Unum Total Leave, our new leave and absence management solution, is built for today's evolving workforce. We've created an intuitive and digital approach that simplifies the often complex and confusing environment to make leave easy and accessible for employees and help HR teams manage their organizations more effectively. And when things get complicated, our professional absence management teams are waiting with the tools and expertise those situations demand. By leveraging modern and best-of-breed technologies and expert human touch, we're transforming the way employers and their people think about leave.
Helping employees thrive and stay productive helps companies succeed. That's why we're focused on putting the resources workers need to stay well at their fingertips. Unum Behavioral Health helps employers respond to the growing mental health crisis with a comprehensive solution featuring broad-based yet personal early intervention programs from trusted providers. Help@Hand allows our U.K. group customers instant access to remote and in-person wellness services when they need it. Wellness benefits in many of our products reward employees for regular wellness screenings and exams. By promoting healthy habits and making care more accessible, we're helping keep people going and businesses moving forward.